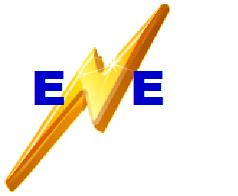 © Electric Vehicles Enzed Ltd 2014
Showroom at Mobility Manawatu, 222 Ruahine Street, Terrace End, Palmerston North Phone FREE 0800 000 605 NZ wide
Electric Vehicles Enzed is Managed & owhed by Rob & Letitia Stick of Palmerston North, New Zealand. Rob & Letitia started a company called Mobility Manawatu in 2006 and have been growing that business steadily. In 2014, an opportunity was presented to them to import a range of electric vehicles from Electric Vehicles Oceania so Electric Vehicles Enzed was born.

Rob & Letitia are dedicated to excellent customer service and providing good quality products - they are sure this is the reason Mobility Manawatu has been so successful and are going to apply the same principals to Electric Vehicles Enzed.

Electric Vehicles Enzed operates alongside Mobility Manawatu which is located at 222 Ruahine Street, Terrace End, Palmerston North. We realise that people are going to purchase our products outside the Manawatu area so have teamed up with Battery Mart - you can take your products to any Battery Mart dealer in New Zealand for servicing & repairs. We have also appointed More Mobility in Christchurch as our South Island dealer.