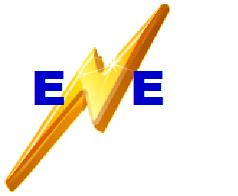 © Electric Vehicles Enzed Ltd 2014
Showroom at Mobility Manawatu, 222 Ruahine Street, Terrace End, Palmerston North Phone FREE 0800 000 605 NZ wide
Introducing the Ecospin Raptor, designed & built in Great Briton for Security patrols, Events Management & the Police.

Power: The Raptor has 2 x 2kw electric motors (one in each of the rear wheels) and at full speed is utilising a little over 30% of their capacity.

Speed: The Raptor has a maximum speed of 40km/h and can be limited, if required, for individual customers.

Control: The Raptor has a twist grip throttle (similar to a motorcycle) that is both intuitive and easy to use.

Acceleration: Recognising that the Raptor is a patrol vehicle, the on board computer has been programmed to operate both in low speed pedestrian and high speed traffic situations. Acceleration to full speed (40km/h) can be achieved in as little as 6 seconds from standstill.

Handling: The Raptor has exceptionally good handling, due to its ultra low centre of gravity afforded by its unique design.

Range: The Raptor has potentially unlimited range due to the fact its battery packs can be exchanged - discharged batteries can be 'hot swapped' for charged ones. Additionally the Raptor can have 1, 2 or 3 battery packs installed at the same time - each battery pack gives the Raptor approximatley a 30km range so with all 3 battery packs installed a range of up to 90km on one charge can be achieved.

Batteries: The Raptor uses Lithium Iron battery
technology combined with a sophisticated electronic
battery management system.
Enquire about this product